Passenger Notice re 29th March 2023

All services on Brooklyn Ferry Service will be cancelled between 8:30am and 3pm on Wednesday 29th March.
This is
occurring

so as to assist Hornsby Council Contractors who will be undertaking geotechnical drilling around Brooklyn Public Wharf as part of planning for future wharf upgrades.
We apologise for any inconvenience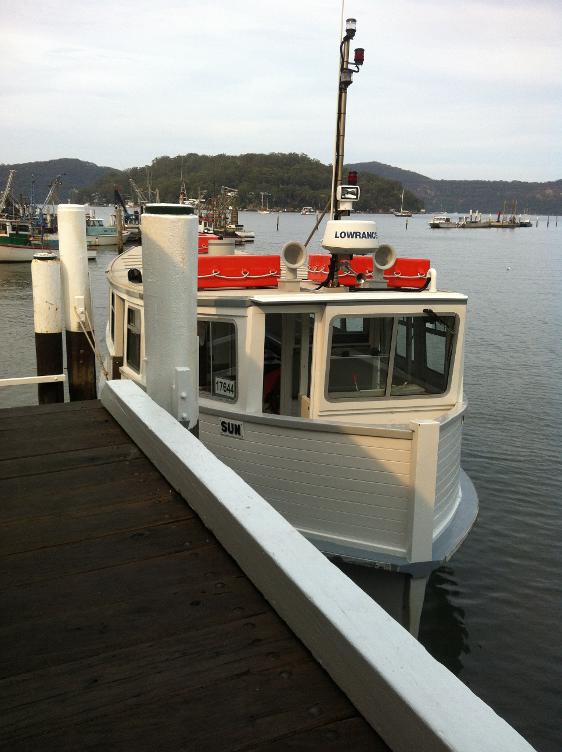 Brooklyn Ferry Service is a small private ferry company operating under contract to Transport for NSW (TfNSW).
Brooklyn Ferry Service operates two beautifully restored historic vessels. that ply the river between Brooklyn, Dangar Island and Little Wobby Beach, these grand ladies have lots to tell about their history.
The ferry service provides essential public transport for the water-access properties commuters and holiday trippers in this area. The ferry runs everyday to a timetable and links where possible with trains arriving and departing from Hawkesbury River railway station.
Take a day-trip to Dangar Island and learn about this history of this unique location and the ferries themselves.
Important Information
All tickets are purchased on board the ferry, our

preferred payment method is Tap and Go

, unfortunately at this stage we do not accept OPAL
All pets must be contained in a cage, dogs are allowed onboard whilst on a lead and with a muzzle, (halter straps are not sufficient), it is the responsibility of the pet owner to have their own muzzle, the ferry no longer has loan muzzles onboard
Ferry Phone Direct
0448101016
Office / Admin Phone
0448101010
Email